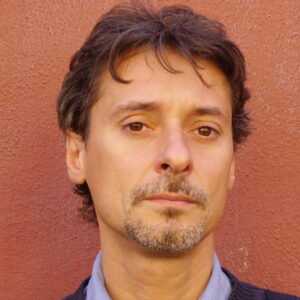 Andrea is an expert in Economics and has worked both in the public and in the private sector. Since 1995, he has been working as a consultant for national and international organizations and has collaborated on a number of different EU projects.
He is in charge of structural funds and he is a consultant in projects trying to promote peace in the Middle East. Moreover he is in charge of helping certain countries in Eastern Europe joing the EU programs.
He is now working in an NGO called Ricerca e Cooperazione (Research & Cooperation) and deals with international cooperation, local development and education for sustainable development.
 Simultaneously he work sas a trainer, facilitator and gives technical assistance to international orgnizations, private and public actors in Italy and Europe on project design, Result based Management and the monitorning and assessment of projects and programs.
Andrea is an expert in the Project Cycle Management, paying specific attention to the quality of the project, decision-making, problem solving and M&E.
He is very fluent in 4 foreign languages and in his job is constantly focused on Quality.