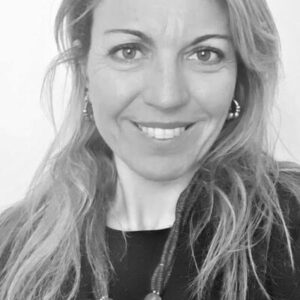 Career Development Service Coordinator
For over 20 years Federica De Benedittis has been working on fundraising, development of non-profit organizations, leadership development and soft skills in the field of international cooperation and the Third Sector, at an international level.
After earning a degree in Law with a thesis in Finance on "The impact of international aid in developing countries", she began her professional experience in Geneva at the International Red Cross (IFRC) in the Africa Department.
She returned to Italy, where she founded the Fundraising School of Rome and worked at the provincial section of AISM as Coordinator of Communication and Fundraising.
In 2006 she continued her experience in Doctors Without Borders, where she was in charge of starting and consolidating the campaign of bequests and special major gifts by coordinating the related area. During these years she taught in various Masters and specialization courses, both in Italy and abroad, on fundraising techniques and management.
In 2015 she took up the position of Director of Fundraising and Communication of Amref Health Africa coordinating a staff of 17 people.
For these organizations she conducted various field visits, through which she lived intense experiences on the field that made her understand how fundamental it is for the effectiveness of projects to possess, in addition to logistics and professional technical preparation, the ability to resist and adapt to changes and adversities, finding improved and inclusive solutions. For these convictions she decided to immerse herself in personal and organizational development paths and she obtained a Master in Coaching, through which she deepened her knowledge on disciplines related to soft skills, from a theoretical and practical point of view.
In 2020, with the collaboration of other professionals, she founded and launched TheGoodSkill, a training and study project on leadership, soft skills, and organizational development.
Currently she is a coach and a trainer, and collaborates as a Third Sector consultant with the chair of Business Organization, Department of Educational Sciences of the Roma Tre University. She also holds the role of Head of Fundraising and Communication in the NGO Apurimac.