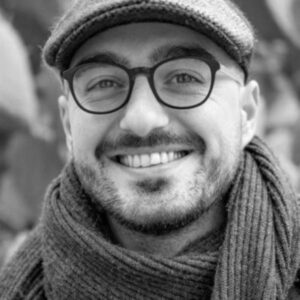 Diego has worked in various contexts of international cooperation in Europe, Africa, Asia and Latin America. Between 2013 and 2015 he implemented United Nations projects – UNHCR, the UN Refugee Agency – to support Colombian refugees in Ecuador and Colombia.
He collaborated with many universities and institutes as an expert of international cooperation, migration, human rights and issues related to Latin America.
He has been an adviser, collaborator, journalist and writer for subjects related to international cooperation and human rights for many NGOs, companies and magazines of the sector, both Italian and foreign ones: Un Grano de Arena (Venezuela and USA), IESTQM (Spain), WOTS Magazine (Italy), Revista – Tiempos de Paz – by the NGO Movimiento por la Paz – MPDL (Spain), the educational dissemination magazine Revista Innovamos (Spain), Thomson Reuters España (Spain), Ediciones doctrina y ley (Colombia), Centro Gandhi (Pisa, Italy) and REIB (revista electronica iberoamericana) of CEIB – Centro de Estudios de Iberoamérica of the URJC.
He has lived, worked or spent periods of study/research in Italy, Spain, India, Burkina Faso, Tunisia, USA, Ecuador, Perù and Venezuela.
Since 2016, he has been member of the university research team of "Globalization, integration processes and international cooperation" and member of the university cooperation team "International Solidarity, Culture, International Humanitarian Law and Human Rights".
From April 2017, he has been part of the mixed group of experts sponsored by the "Francisco de Vitoria" Institute on "The Venezuelan situation and prospects of reconciliation", for which he developed a research and academic project on "Venezuela: migration and refuge".
Since 2017 he has been working with Social Change School as lecturer, adviser and collaborator in many aspects of the School's operations. In 2019 he was the Coordinator of Master PMC – Project Management for International Cooperation.
He has a degree in Peace Studies: International Cooperation and Conflict Transformation and is also specialized in Geopolitics and Social and Legal Sciences.
He is the author of the blog "KRYPTONITE/Civis Mundi", a communicational project focused on international cooperation and human rights, written in three languages and with more than a million visualisations.