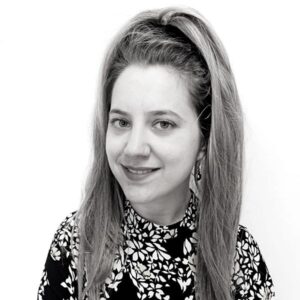 Donna Ratier Kimberley was born in Spain, but she is from many different places. Her grandfather was from Poland, her father is from France and her mother from England.
After graduating in Law, she became a lawyer, while working in the field of administration and finance in different countries during her studies.
She worked and lived in Mexico for six months teaching English; then she moved to Birmingham, England, and worked for a small company in the administration and accountancy office. After a year she moved to Edinburgh, where she fell in love with the city. There she worked for some time as a finance assistant at St. Columba´s Hospice, an independent charity providing palliative care and support to patients and their families. 
After that, Donna moved back to Spain and worked in Daimler's finance department as an analyst. She also founded a little charity, together with a group of family and friends, to help children in danger of social exclusion.
She finished her degree in Law, specializing in animal rights and penal law and working for IIDMA (International Institute for Law and the Environment), an NGO based in Madrid.
She is currently working for Social Change School, while also studying a doctorate in animal rights.
She has always been very committed to helping others, starting volunteering when she was only sixteen, working for animals, helping children in danger of social exclusion or people with autism spectrum disorder.
She grew up in the countryside, in a big house. Her home has always been full of love, a big family with a lot of animals and friends, very messy and noisy.
She loves animals, literature, TV series and cinema, and she is very interested in the topics of environment and justice.