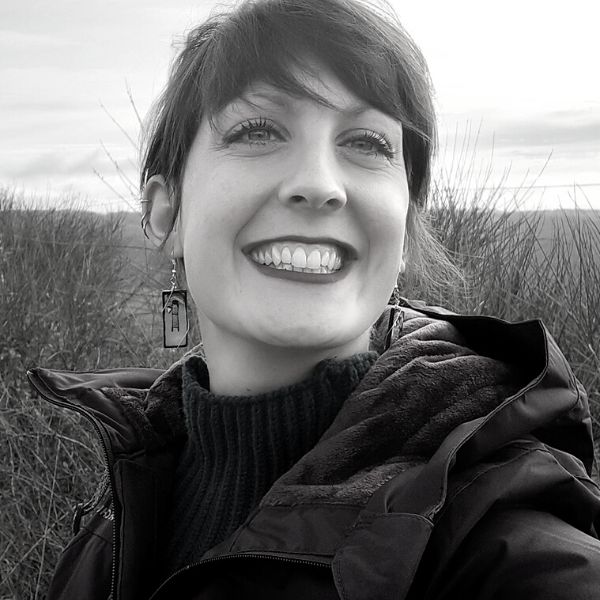 Career Development Service Coordinator
She has been working in international cooperation since 2016. She began her career as Community Worker in Athens at a first reception center for refugees and asylum seekers (mainly women and children).
Until 2018, she lived in Greece, the beating heart of the refugee emergency in the Mediterranean area following the closure of the Balkan route after the agreement between the European Union and Turkey. She had left for Athens in 2015 as a volunteer – with the Pope John XXIII Association for a project of first reception of families affected by the severe financial crisis in Greece – and arrived with great determination and social activism to collaborate with Caritas Hellas as Field Coordinator, taking part in emergency and post-emergency projects where stress management is essential.
This experience allowed her to cooperate with many other organizations, including UNHCR, Doctors Without Borders, JCR, CRS, Red Cross, and Save the Children. During her experience in the Balkan area – which also saw her involved in reception projects in Albania – she met people from different countries and cultures, about whom she tells in the children's stories she likes to write in her spare time to nurture her storyteller side!
In 2019, she worked as Peer Mentor in monthly meetings targeting groups of mentors in Croatia, Italy, and Spain on intercultural dialogue and the Syrian crisis to facilitate the sustainable integration of resettled refugees into their new communities in cooperation with IOM Italy.
Her experience continued with her civil service in Lebanon, in a Peace and non-violence education project targeting Syrian and Lebanese youth. She was in Beirut in February 2020 when the Covid-19 pandemic broke out. Back to Italy she worked as Social Worker at a reception center for homeless men and women, collaborating with Caritas Roma and the Italian Red Cross. During the years when the whole world was being asked to stay indoors for lockdown, she touched upon the poverty of those without a home together with a weak relational network. An experience that confronted her with the profound injustices related to the right to health and housing. During the pandemic, she was also involved in life coaching projects for people in psycho-socially fragile conditions.
Since 2022, she has been working in the Advocacy&Campaign department of Caritas Internationalis in charge of managing an international network against human trafficking consisting of more than 50 organizations in Africa, America, Asia, Europe, and the Middle East. She participates in high-profile advocacy events in dialogue with the Human Rights Council of the United Nations in Geneva, trying to bring the voice of the voiceless where excellent communication and public speaking skills are required.
Graduated in Peace Sciences: International Cooperation and Conflict Transformation from the University of Pisa, with a postgraduate master's degree in Project Management for International Cooperation, Euro-Project Management, and Local Development at the Social Change School.
She enjoys discovering people's potential and supporting the personal growth of others. She has excellent flexibility and good intuition and is oriented toward problem-solving and teamwork. Fluent in English and French, ES  learned Arabic and modern Greek to be able to listen to the stories of the people she met in her field experiences in the Balkans and the Middle East, and to continue telling them until the world becomes home to all.
Elena Sofia also being a fellow of the School (from Master PMC) knows very well the training path with its opportunities and challenges, so to support the student in the best way.