Welcome to the
Social Change School
a global ecosystem and the largest professional European cooperation network, with over 1000 alumni worldwide, with 90% employment rate by the year.
Find out here on linkedin where our Alumni work in the world.
worldwide leader for training, connecting and certificating all professionals and managers
committed in social change, cultural, environmental and advancement sectors.
We work in partnership with organizations dedicated to humanitarian aid and sustainable development, art, culture and education. We discover, invest in, certificate, train and connect the most talented professionals and managers, contributing to the creation of new leaders, truly focused on a positive social impact.
Employment rate within
one year worldwide
Training hours with formula:
ELearning & Workshops
Organizations that
choose our fellows
Partner organizations in Europe,
Africa, Asia and South America
Students and colleagues
recommend our masters
Last News & Post from Blog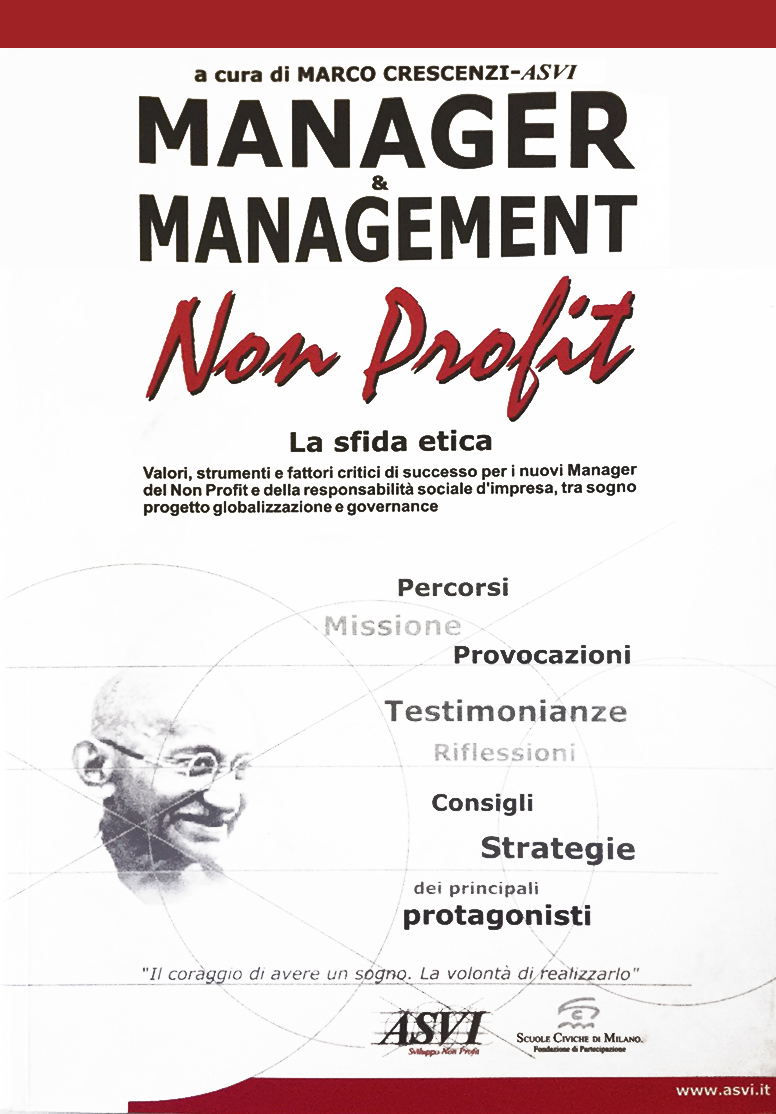 This volume was published in 2003,directly edited by ASVI Social Change with a first print run of 2100 copies, sold out in one year and a half, and adopted by all the main Italian NPOs. A significant contribution to the maturation in the NPOs and their managers of a clear vision of their own potential, for the purposes of the social improvement and best practices in the different operative areas.
"This book represents the major effort done in Italy to summarize the work agenda and the Non Profit Challenges…the text represents a sort of 'manifesto' of a non profit that is a protagonist, actor on its own, potentially relevant towards an enlarged social responsibility…so, if you like, the non profit that wants to become an adult."
(Il Corriere della Sera, 11th april 2003).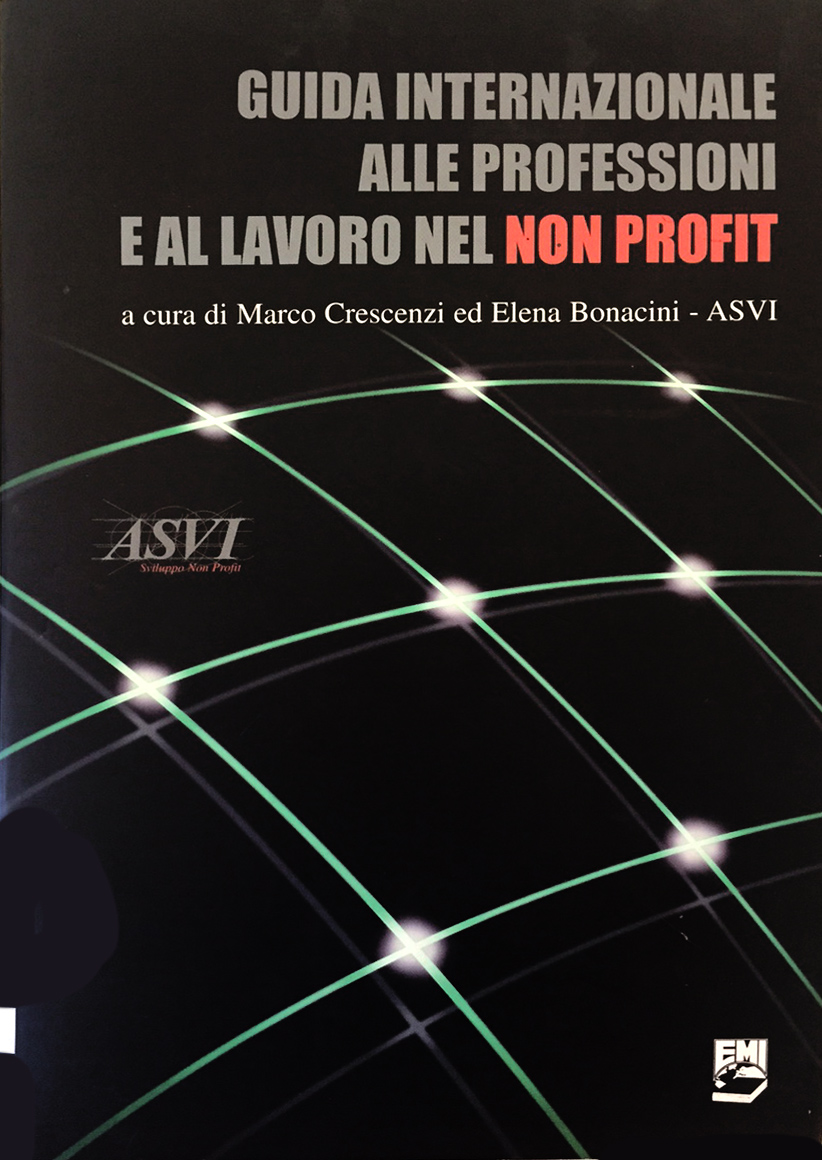 This volume (by M. Crescenzi and E. Bonacini, EMI 2005), provides a useful reference to the wide public of young graduates, Non profit and For profit operators "looking for a meaning", who aspire to work and professionally grow in the Non Profit; for the media, the university world and the educational entities, trade unions, the Church, in the effort of assimilation of new forms.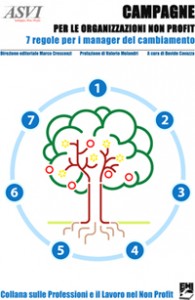 Published in 2006, this was the first italian manual for the campaigners, planned by ASVI Social Change, edited by Davide Cavazza – at the time Campaign Coordinator of the Italian Committee for UNICEF and published by the EMI, it wants to offer a theoretical and practical tool that can be used on a daily basis by who approaches for the first time to the world of campaigns for the Non Profit Organisations, but also to the operators who require an innovative approach in the project management and to the professional, of small and big organisations, who want to measure with colleagues from different areas.
Do you want to know your professional potential and your career prospects in depth?
Discover all the services of the Master, the Professional Profiles, the lecturers, the NGO, the locations of the workshops, the Career Development Service, costs and scholarships.