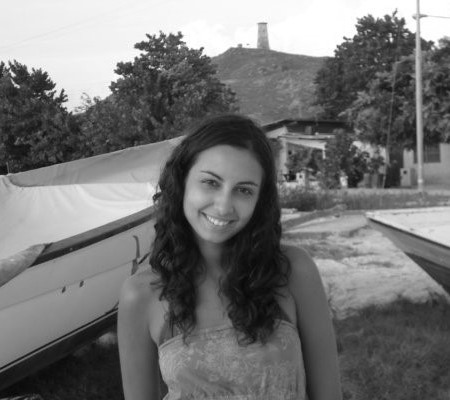 The Career Development Service at our School plays a pivotal role in guiding our Master's fellows towards rewarding careers in the NonProfit sector. While the journey may seem daunting, the right choices and guidance can lead to remarkable achievements. Drawing inspiration from successful individuals who have made the transition from ForProfit to NonProfit, we discover valuable insights into their paths. Today, we are thrilled to introduce Alida La Paglia, an alumna of the Master in Fundraising Management program and a valuable member of the ACRA team, where she he works in the Communication and Fundraising area.
Alida La Paglia's journey towards success in the NonProfit sector is a testament to her dedication and the support she received from the Career Development Service. The service took into account Alida's profile, understanding her skills and potential. Based on this assessment, a coherent internship proposal was presented to Alida. It was her trust in the institution's work and her relentless efforts that allowed her to transition from an intern to an esteemed employee. Alida's commitment, humility, and hard work played a pivotal role in achieving her objectives.
Throughout her Master's program, she pursued her dreams, listened to advice, and poured her heart into her internship, transforming it into a turning point in her career.
From Intern to Employee: Alida's Journey of Dedication and Growth
Alida's role as a Communication and Press Office Representative at ACRA has allowed her to immerse herself in various projects, primarily focusing on the Italian region. Additionally, she manages online and offline communication, from planning to social media management and campaign creation. This comprehensive involvement in the communication and fundraising areas of an NGO provides her with a multifaceted understanding of her field.
After spending six years as a Marketing and Communication Specialist in prominent corporations, Alida decided to transition from the ForProfit to the NonProfit sector. Initially, she left her secure job to explore freelance opportunities abroad. Eventually, her passion for working in the NonProfit sector led her to enroll in the Social Change School.
Despite the challenges and uncertainties, Alida took the leap, combining distance learning courses and in-person workshops while traveling between Milan and New York. This unique approach allowed her to apply her marketing and communication expertise to the NonProfit sector effectively. Thanks to the school's theoretical yet practical methodology and her acceptance of ACRA's internship offer, Alida gained valuable hands-on experience.
Within three months, her outstanding performance led ACRA to offer her a permanent position. Since her first day at ACRA, she has been actively involved in communication and fundraising campaigns, experiencing an unparalleled level of motivation and fulfillment.
Social Change School: Empowering Dreams and Practical Learning
Alida credits the Social Change School for providing her with the theoretical knowledge and practical skills necessary to excel in the NonProfit sector. The school's methodology struck the perfect balance, enabling Alida to apply her expertise while gaining a deep understanding of the sector's intricacies. Moreover, the support she received from the Career Development Service, proved invaluable in shaping her career.
Alida's remarkable journey offers valuable advice to fellow aspiring professionals.
"The advice that I feel like giving other fellows, is to trust your instinct, because even if you have suppressed your dream for a long time, sooner or later it will come out at full force. In the end, you know what you want, you only need to follow your dream and have the courage to change, to test yourself and to accept the challenges, because even now this job is always challenging. Of course, you will need everything: courage, luck, being in the right place at the right time, but everything starts from your own choices".
We extend our heartfelt wishes to Alida as she continues to excel in her career, serving as a shining example and a source of inspiration for our fellow students. Her unwavering professionalism, dedication, and humility are sure to lead her to greater heights.